The origins of the Mazurka can be traced back to early Polish folk music and dance. Chopin wrote a total of sixty-nine of them for solo piano during his lifetime, the first of which were composed in 1825 and the last in 1849, the year of his death. Chopin conjured a hybrid of the original Mazurka form in his composition. He maintained some of the rhythmic and repetitive elements of the original Polish folk music format, while harnessing the classical techniques of counterpoint and fugue with enriched chromaticism and harmony. The Mazurkas contained on this disc represent a snapshot of Chopin's life and journey – from the youthful, exuberant and unselfconscious early compositions to the later, more spiritual, deep and complex forms. Yura Guller is one of the finest exponents and interpreters of Chopin's piano works of the 20th Century.

Guller performs this recital with an intellectual insight that is unmatched by other players; incredibly sophisticated and perfect in delivery and timing. Rhythmic elements and harmony are beautifully balanced and flow with graceful ease.  Haunting, introspective and thought provoking this disc is an essential addition to the collection of any serious classical music lover.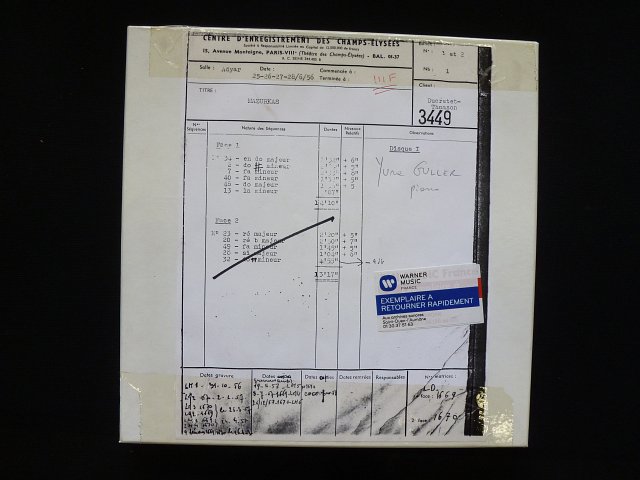 Original tape (side A).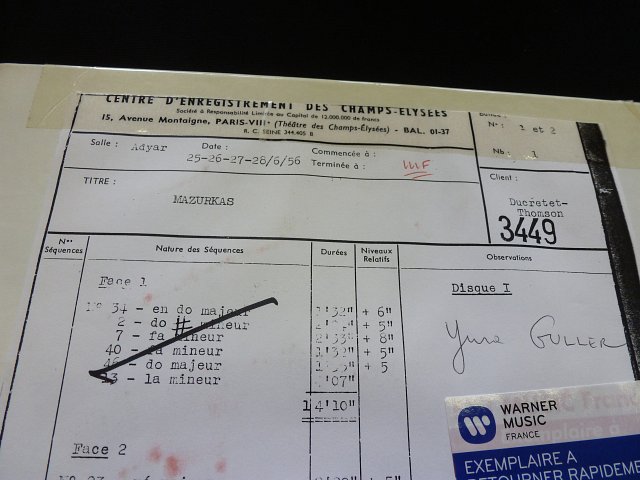 Original tape (side B) detail.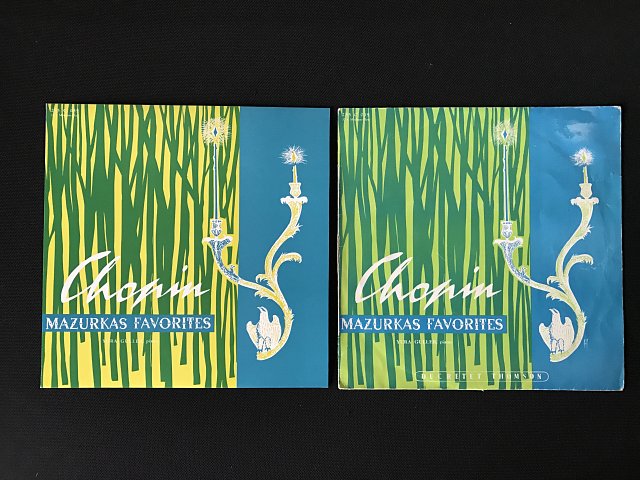 ERC front sleeve next to original Ducretet Thomson release for comparison.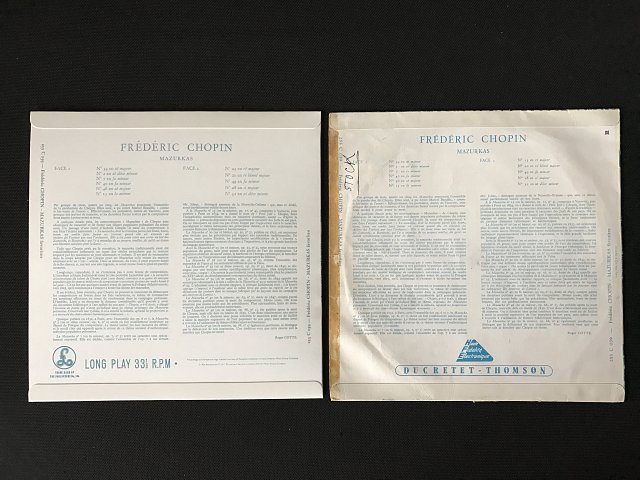 ERC rear sleeve next to original Ducretet Thomson release for comparison.