The English singer songwriter Vashti Bunyan was born in South Tyneside in 1945 and grew up in central London. After being expelled from the Ruskin School of Drawing and Fine Art at Oxford University for focusing on music instead of art, Bunyan pursued the London pop scene and gained the attention of Rolling Stones manager, Andrew Loog Oldham.
In 1965 under Oldham's direction, Bunyan released her first single "Some Things Just Stick in Your Mind", written by Mick Jagger and Keith Richards and backed by a song of her own, "I Want to be Alone". However this and her follow up "Train Song" received little recognition and despite making various vocal appearances on songs released by Oldham's Immediate Records, and the use of her song "Winter is Blue" in the 1967 documentary "Tonight Let's Make Love in London", Bunyan's career failed to gain momentum.
The industry was hard on Bunyan who did not see herself as the next Marianne Faithful it was trying to mold her into, and when her good friend, singer songwriter Donovan, invited her and her then boyfriend Robert Lewis to join his commune in the Hebrides, it seemed like a perfect time to escape. Traveling and living in a horse drawn wagon Bunyan lived and breathed the hippie dream, penning the songs which would become her debut album "Just Another Diamond Day" along the way.
In 1969 with the assistance of producer Joe Boyd and accompanied by musicians John James, Robert Kirby, Robin Williamson of The Incredible String Band, and Dave Swarbrick and Simon Nicol of Fairport Convention, Bunyan recorded her first LP. Surrounded by so many seasoned and confident performers, Bunyans control of the final arrangements of her songs became overshadowed and she found it difficult to accept the final cut. When "Just Another Diamond Day" was released on Philips Records in December 1970, it was welcomed by warm reviews but struggled to find its audience. With very little promotion and Bunyan consumed with caring for her new born baby, the album seemed doomed to obscurity which tarnished any remaining musical aspirations Bunyan held.
Disillusioned, Bunyan returned to Scotland where she dedicated her life to raising her family. But like a time capsule, over the years "Just Another Diamond Day" was discovered by new generations and increasing numbers of enthusiasts began to seek its treasures. The albums popularity grew with each reissue and firmly found its place in the world, reigniting Bunyans call to live the musical dream of her 17 year-old self some 30 years after the debut that destroyed it.
Ladened with the joys and woes of a young woman navigating an extraordinary life, Bunyans songs depicting the delicate balance between hardships and day-dreams have proven to not only stand the test of time, but triumphantly grow stronger.
Cut directly from the original analog master tapes, through our unique all valve 1965 Ortofon vinyl cutting system in stereo. No equalisation, compression or any other processing was added during the cutting process.
All sleeve artwork authentically letter-pressed and hand made.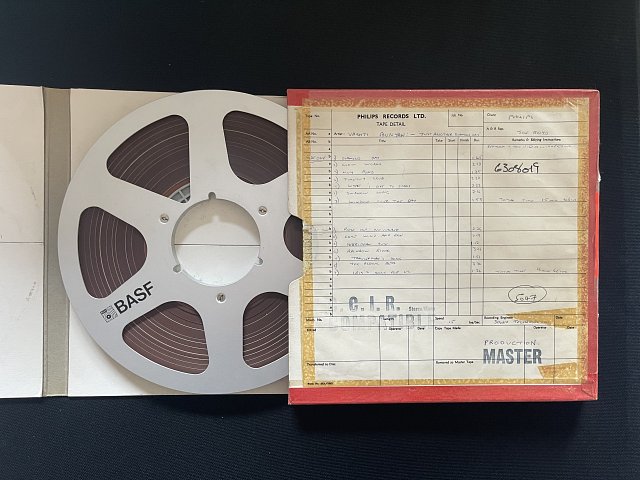 Original analogue master tape.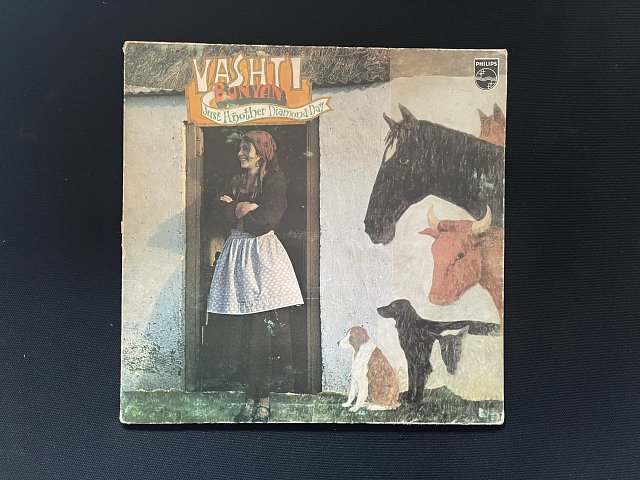 Original sleeve (front).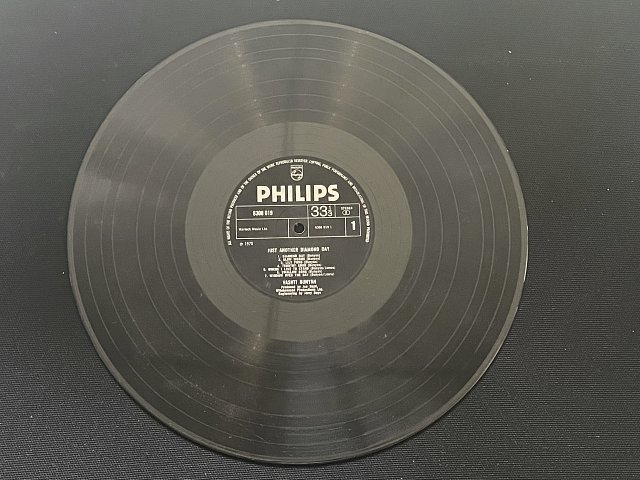 Original LP disc.