"In the really great works of music even a scale has something to say. And I assure myself the luxury of playing only the great works of music … A great interpretation must go far beyond not only the instrument but the music itself, and great music tries to manifest nothing less than the cosmos. This cosmos includes all that exists: the music of the spheres in all its appearances, whether water, wind, bird noise, storm, lightning, thunder, or the sweetest rustling of the leaf. Great composers like Bach, Mozart, Haydn, and Beethoven, of course, had such fine perception, and heard these things within themselves so clearly, that they could give them immortal form." Lili Kraus interviewed by The New York Times 1969
The Hungarian pianist, Lili Kraus was born on 3 April 1903 in Budapest to an impoverished Hungarian mother and Czech father. Encouraged by her mother, Kraus began piano lessons at the age of six, and two years later enrolled at the Budapest Academy of Music. At nine she began piano studies with Arnold Székely, composition with Zoltán Kodály and chamber music with Leo Weiner. At seventeen Kraus graduated from the Budapest Academy and went to Vienna to continue her studies with Severin Eisenberger and Edward Steuermann. She also returned to Budapest after graduating to receive piano lessons from Béla Bartók.
During her studies Kraus made her debut in Amsterdam with the Concertgebouw Orchestra and Willem Mengelberg, and the following year began teaching at the Vienna Academy. A year later she was made a full professor, teaching for six years at the Academy. During the early 1920s she appeared with the Berlin Philharmonic Orchestra, and also played for Wilhelm Furtwängler, who suggested she study with Arthur Schnabel. It is Schnabel who helped Kraus focus her attention on the classical form.
In the 1930s Kraus began touring both as a soloist and also with Szymon Goldberg as her recital partner. The growing reputation of Kraus came to the attention of British Parlophone, and in 1935 and 1937 she recorded both the Beethoven and Mozart violin sonatas for the label with Goldberg. Kraus gained critical acclaim for these recordings which helped launch her international career, she toured extensively throughout Europe, South Africa, Australia and Japan.
In 1940, Kraus embarked on a tour of Asia where, while in Java, she along with her with husband, the philosopher Otto Mandl and their two children were captured and interned in a concentration camp by the Japanese from June 1943 until August 1945.
After the war Kraus settled in New Zealand, where she continued to teach and perform, before coming to England in 1948 where she fully resumed her international career. In 1949 Kraus made her debut performance in the USA, while also recording again with Vox and Vanguard. During the early 1950s Kraus moved to Paris before finally settling her family in the South of France. During the years of 1954-56 Kraus had an incredibly fruitful period of recording for the French record label Les Discophiles Français. Kraus was one of the greatest interpreters of Mozart, and her performance contained in this set of the piano sonatas is considered to be the reference recording.
Lili Kraus was a pianist with a strong personality that infused all the music she played. She described herself as "…terribly passionate, irrational, and the most undiplomatic person God ever made". Thankfully, these elements of her personality live on through her recordings.
The original master tapes from Paris were cut in True Mono on our all valve 1965 Lyrec system. This seven disc gate-fold set with accompanying box is limited to 150 copies and priced at £2950. Order here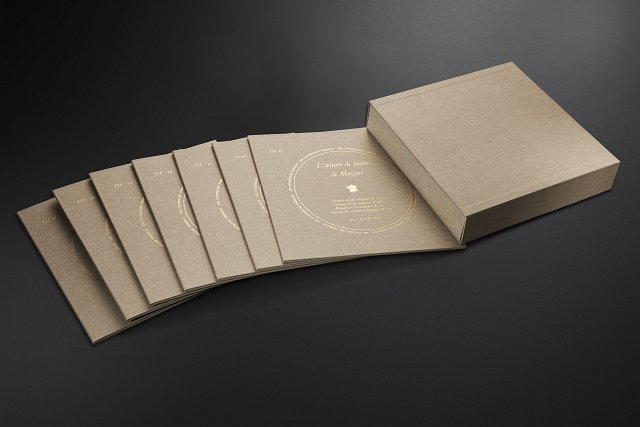 ERC065 – Lili Kraus plays Mozart Piano Sonatas (DF91-DF97)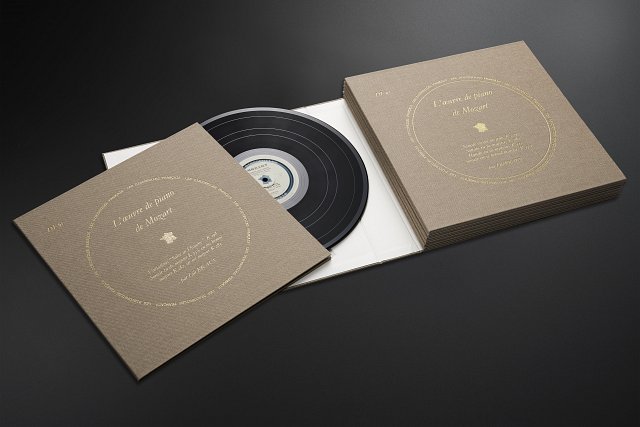 ERC065 – Lili Kraus plays Mozart Piano Sonatas (DF91 sleeve detail)
ERC065 – Lili Kraus plays Mozart Piano Sonatas (DF91 letter pressed inner sleeve detail)