From his birth in 1926 until his untimely death in 1967, John William Coltrane created an immortal legacy. To say that Coltrane was influential would be an understatement as his innovative and ever-evolving style was nothing short of ground breaking.
Coltrane was born into a musical family in Hamlet, North Carolina and raised in High Point. The sudden and consecutive deaths of several close family members including his father when Coltrane was only 12 years old, turned his budding hobby into something of a lifeline when music became a much needed emotional (and eventually financial) support.
Playing clarinet and alto horn in a community band before beginning alto saxophone in high school, Coltrane laid the foundation of his musical career both academically, gaining scholarships at the Ornstein School of Music and the Granoff Studios, and professionally when he began playing his first gigs in a cocktail lounge trio.
In 1946 after two years of military service in a Navy band, Coltrane began touring and working his way up the ranks playing everything from local groups to national ensembles such as big bands led by Earl Bostic and Dizzy Gillespie. The summer of 1955 saw a major turning point for Coltrane when he was invited to audition for Miles Davies's band and subsequently thrusted into limelight.
When Coltrane made his long overdue transition to bandleader in 1960, he did so determined to tirelessly experiment and push boundaries. In "My Favorite Things", the first full album by the John Coltrane Quartet, we hear the direction of his style change from utilising as many chords as possible, to intensely playing one or two-chord vamps. Joined by pianist McCoy Tyner, drummer Elvin Jones, and their then bassist Steve Davies; Coltrane delivers this energetic and extremely soulful album with passion and skill that's second to none.
Cut in True Mono from the original dedicated mono analogue master tapes. This edition is limited to 300 copies and priced at 350 U.K. pounds.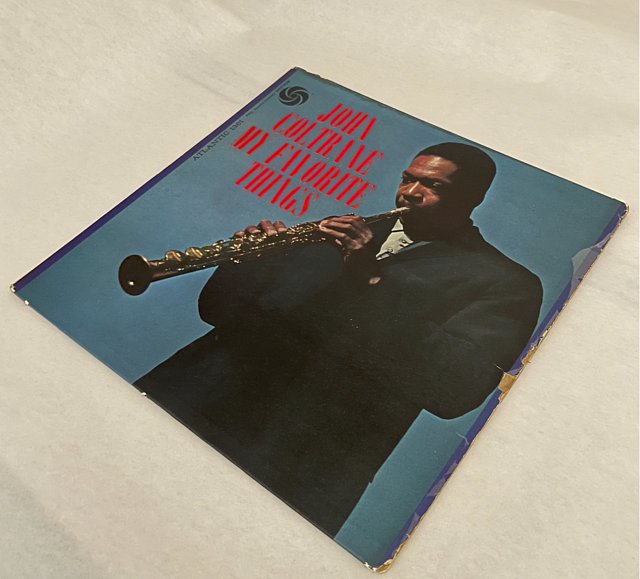 Original Sleeve (front).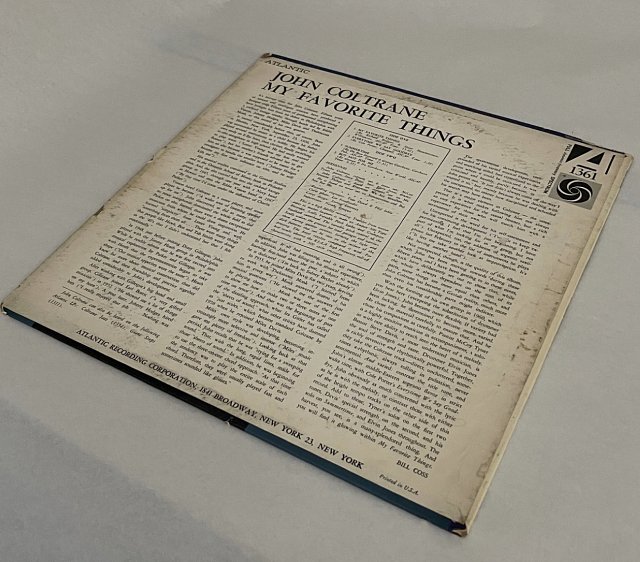 Original sleeve (back).