Throughout a career spanning five-decades, Miles Dewey Davis III (May 26, 1926 – September 28, 1991) remained at the forefront of jazz innovation. From the age of twelve Davis's love of music eclipsed everything else in his life, fueling both his professional success and personal difficulties. Not long after a retreat from New York to battle his drug addiction, Davis returned stronger than ever and "Walkin'" was recorded.
Considered by some critics to be the album that created the hard bop genre, it was recorded in April 1954 in two sessions by two slightly different groups at Rudy Van Gelder's home studio. The three tracks on side two recorded by the quintet feature the talented yet little known David Schildkraut on alto saxophone, the only musician to not receive a credit on the cover. In the second session the sextet comprises the same rhythm section along with J. J. Johnson on trombone and Lucky Thompson on tenor saxophone.

"Walkin'" is a compilation brimming with spirit and marks a personal turning point for Davis as he developed his sound with the Harmon mute placed close to the microphone, which would later become a signature sound for the rest of his career.
This True Mono edition, cut from the original, master tapes is limited to 300 copies and priced at £350.00 U.K. pounds.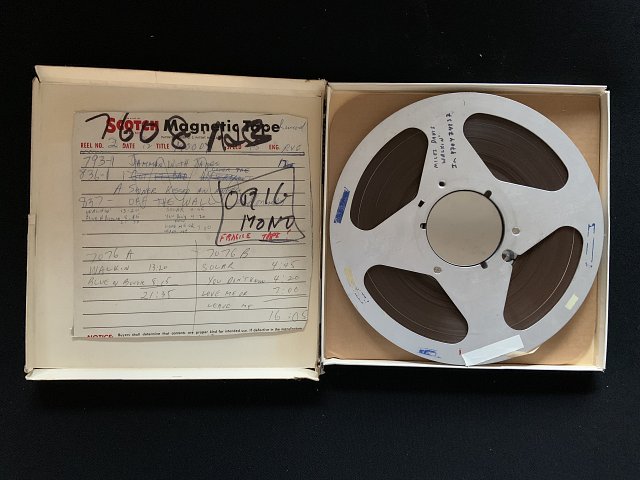 Original Master Tape.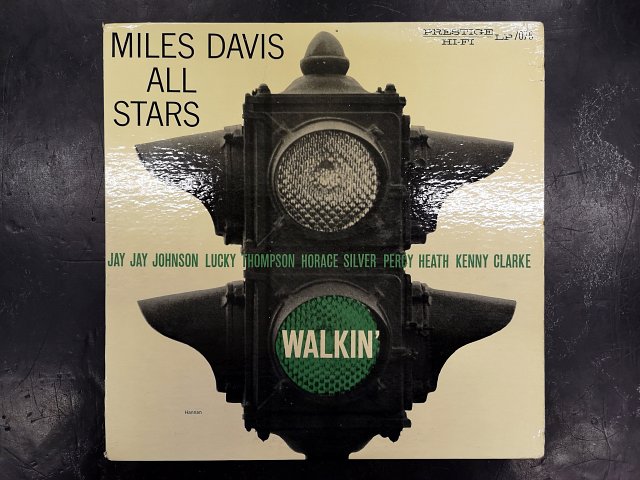 Original sleeve (front).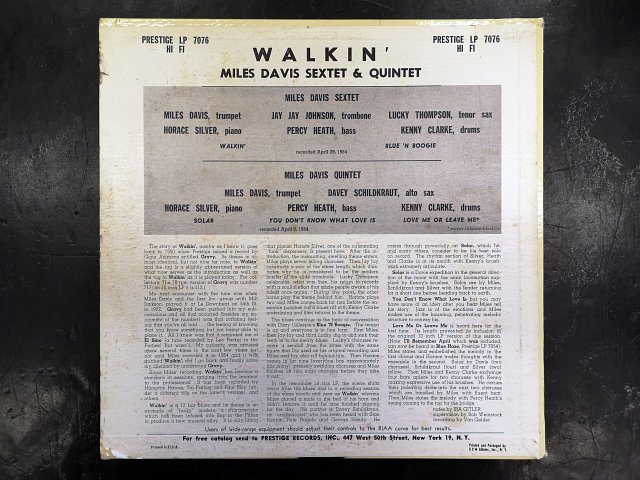 Original sleeve (back).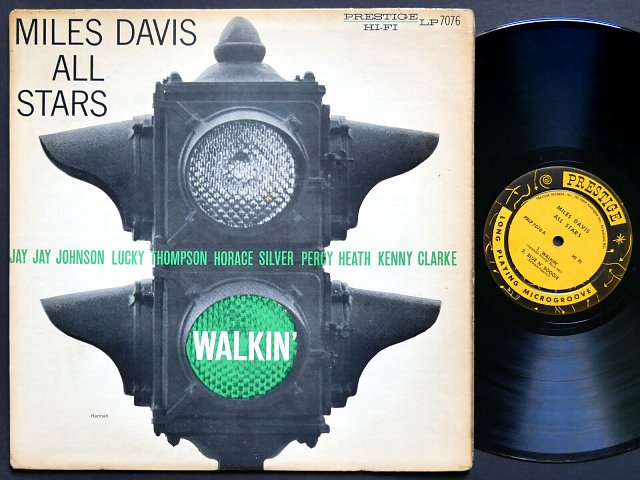 Original sleeve and original disc.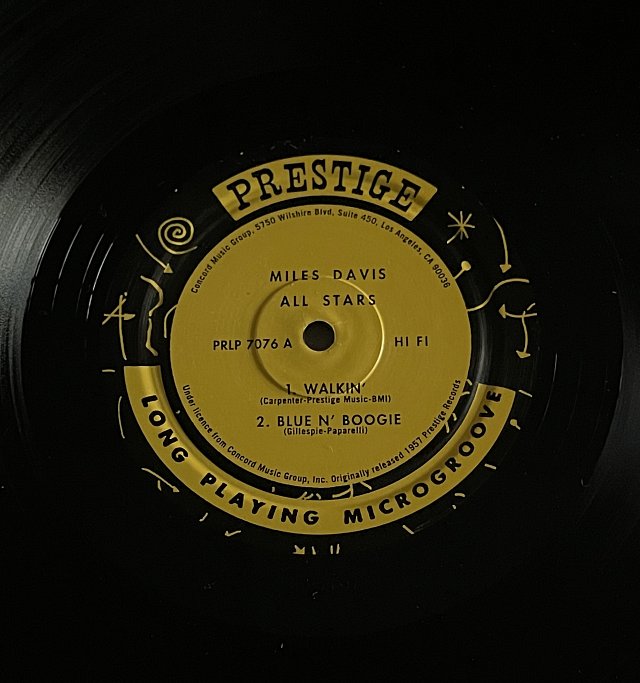 ERC label.