The combined genius of Otto Klemperer conducting Gustav Mahler's Symphony No.2 in C Minor is a breathtaking example of transcendence. Also known as the Resurrection Symphony, it is widely considered to be one of the greatest symphonies of all time.
Written by Gustav Mahler between 1888 and 1894, it was first performed in 1895 and became one of Mahler's most successful works. Exploring views of afterlife and resurrection, Mahler passionately invites the listener to follow as he dives into another world.
Otto Klemperer first met Mahler while conducting the offstage brass at a performance of Resurrection in 1905. They became friends and on Mahler's recommendation Klemperer became conductor at the German Opera in Prague in 1907. Though Mahler's friendship certainly influenced Klemperer's career, it can not undermine the exceptional brilliance of Klemperer in his own right.
In this union of phenomenal talent, The Resurrection Symphony delivers a truly electrifying listening experience.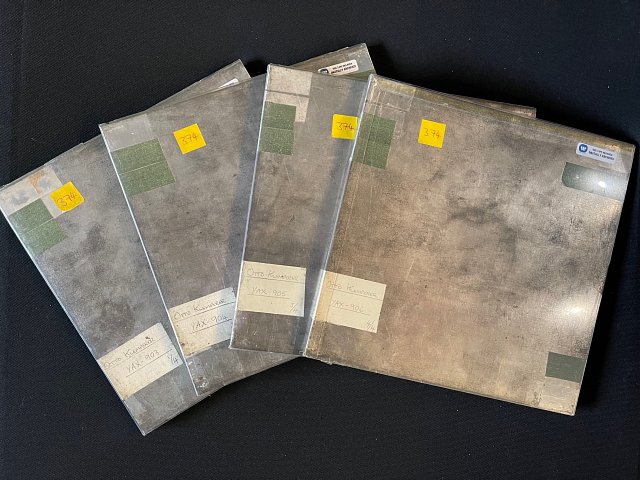 Original Master Tapes.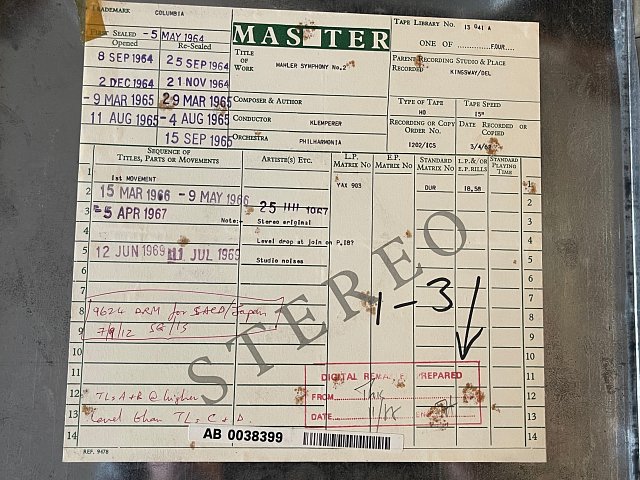 Original Master Tape detail (Face 1).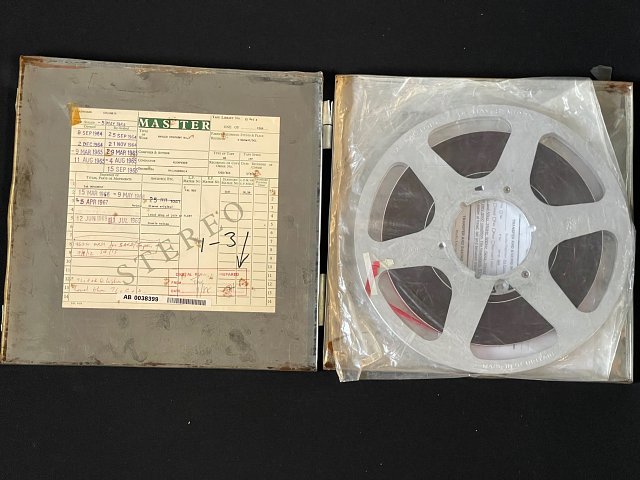 Original Master Tape (Face 1).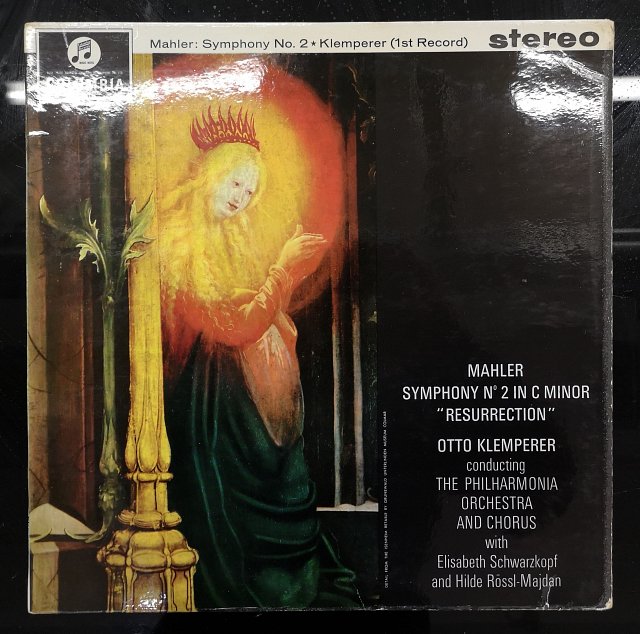 Original sleeve – SAX2473 (front).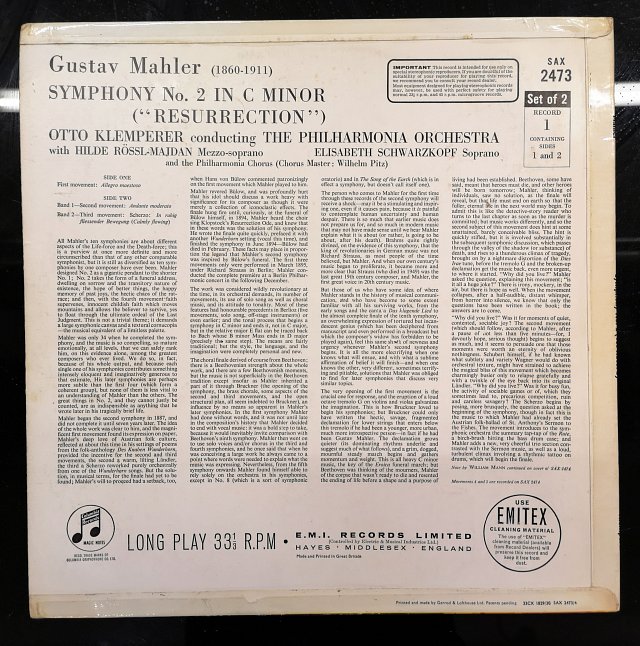 Original sleeve – SAX2473 (back).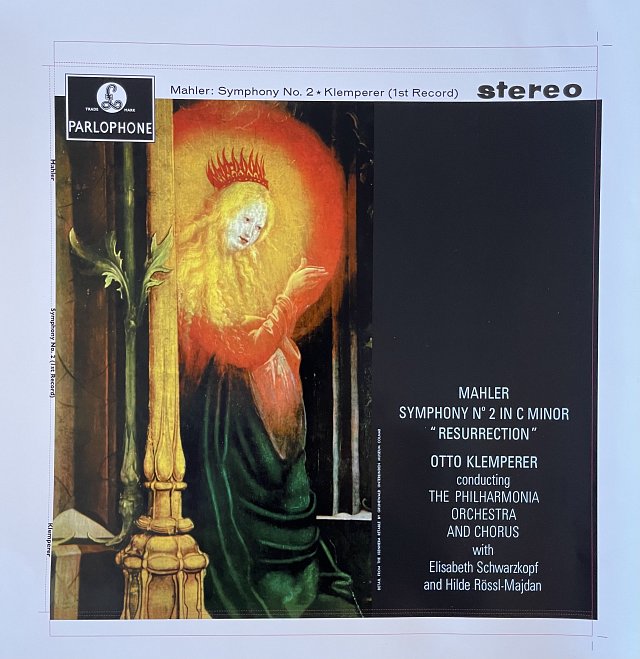 ERC
front sleeve – SAX2473 proof.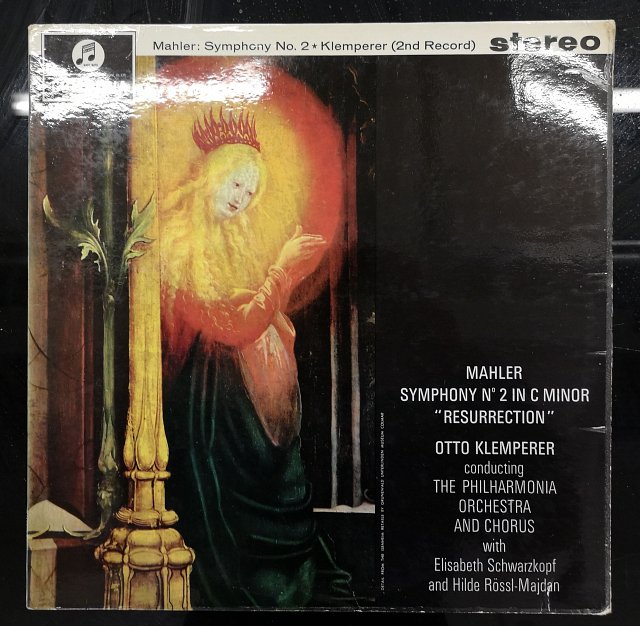 Original sleeve – SAX2474 (front).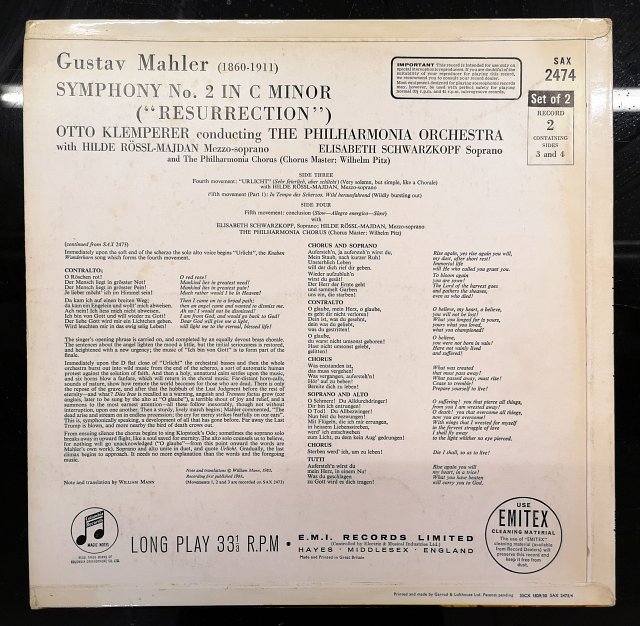 Original sleeve – SAX2474 (back).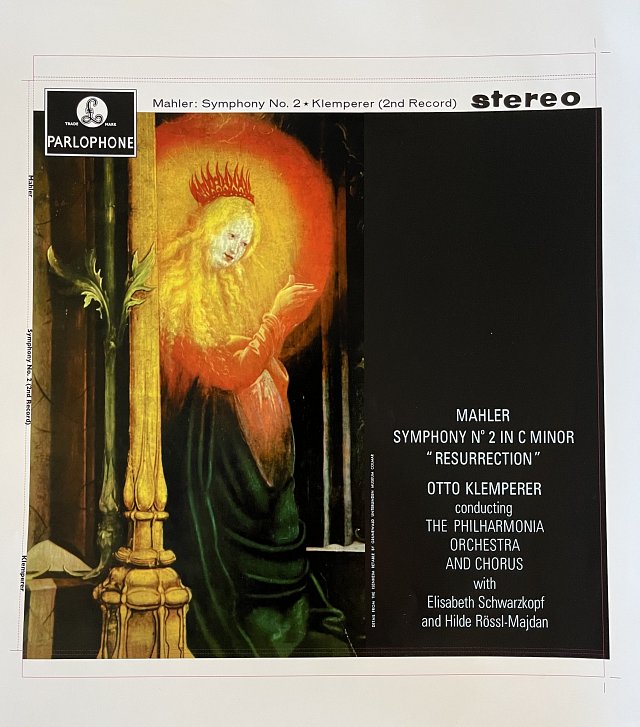 ERC front sleeve – SAX2474 proof.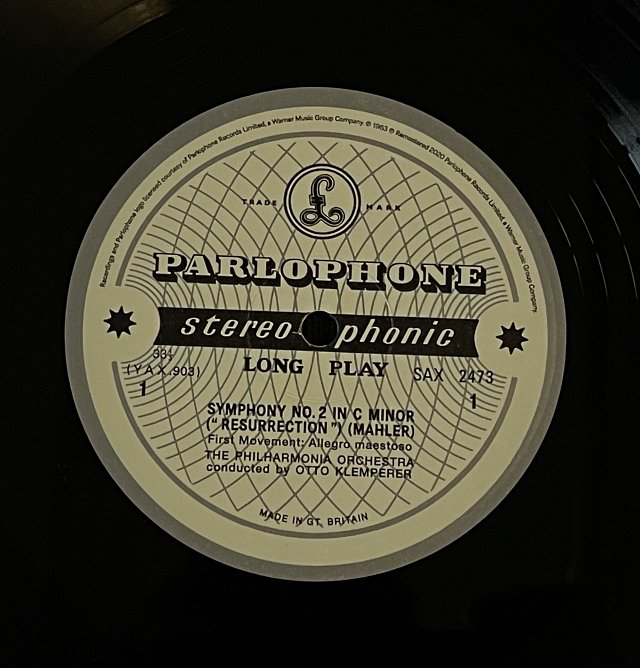 ERC disc (ERC071 – SAX2473 – YAX903)