Cut in True Mono from the original stereo master tapes as per the original release. This edition contains the alternate take of "Autumn leaves" (recorded in mono) which was featured on the original pressing.

Regarded as one of the most influential pianists in jazz, Bill Evans (born William John Evans, August 16,1929) continues to inspire both audiences and musicians alike with his timeless ingenuity. 
Classically trained at Southeastern Louisiana University and the Mannes School of Music, Evans majored in composition and received the Artist Diploma before moving to New York in 1955 to work with bandleader and theorist George Russell. Joining Miles Davis Sextet in 1958 saw Evans' inventive interpretation of traditional jazz encourage Davis to experiment more than usual with musical modes and record what is widely considered to be one of the greatest jazz records of all time, "Kind of Blue".  Later in 1959 Evans left the band to begin his career as a leader with bassist Scott LaFaro and drummer Paul Motian, a trio that helped change the direction of modern jazz. 
Recording "Portrait in Jazz", the first of two studio albums by the trio, Evans shared the spotlight promoting his accompanying instrumentalists to almost equal status to the piano. One of Evans' more up-tempo and swinging albums, "Portrait in Jazz" received critical acclaim and continues to thrill listeners with its surprising yet subtle creativity. 
All sleeve artwork authentically letter-pressed. 
Limited to 300 copes and priced at 350.00 U.K. pounds. Order here.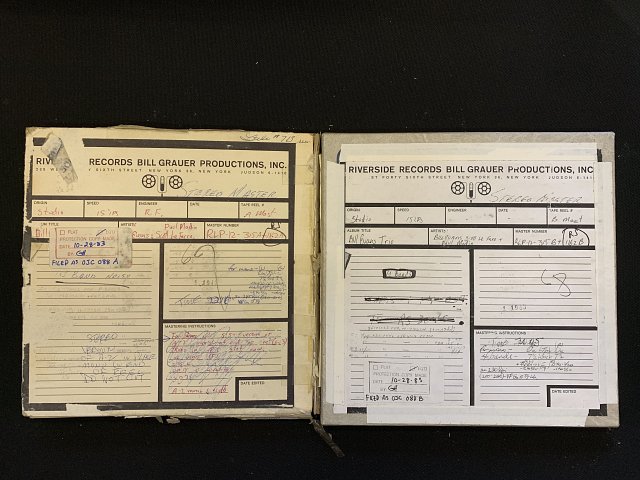 Original Stereo Master Tapes.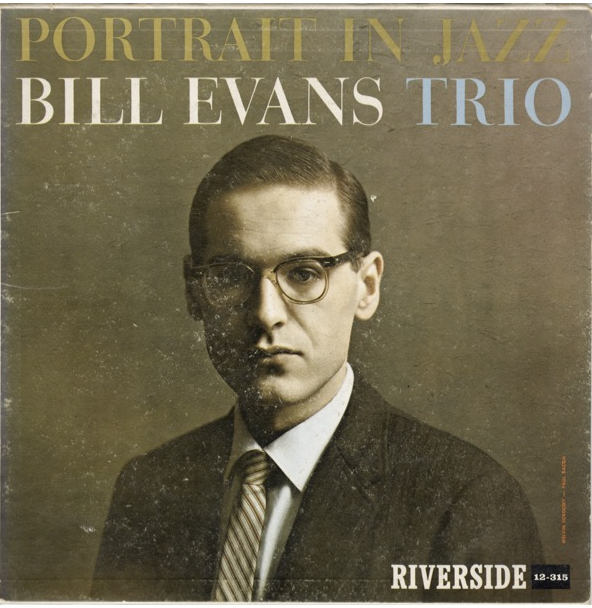 Original Sleeve.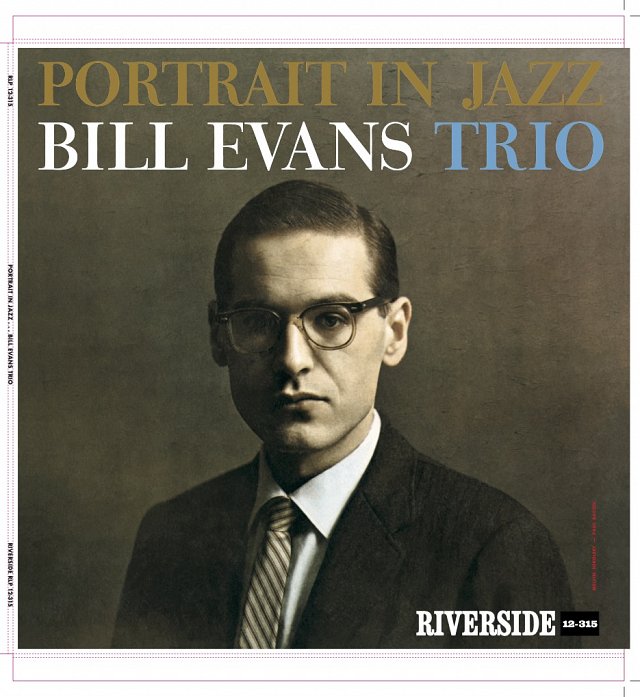 ERC
front cover proof.