Recorded in two marathon sessions in 1956, Workin' is a compelling time capsule of raw energy. Regarded as one of the most progressive groups in jazz, the Miles Davis quintet featuring John Coltrane (saxophone), William "Red" Garland (piano), Philly Joe Jones (drums) and Paul Chambers (bass) possessed a remarkable sense of musical unity.  Recorded as if playing one of their well rehearsed live set-lists, and with hardly any second takes, Workin' is a precious document of the magic they created on stage at the Café Bohemia and a rare opportunity to relive such an extraordinary era of musical evolution. 
Cut all valve on our 1965 Lyrec system in True Mono* directly from the original dedicated mono master tapes. No equalisation, compression or any other processing was added during the cutting process.
Interested parties should contact [email protected] for further information.
* Where everything in the chain from the tape head, the tape pre-amplifier, the cutting amplifier and the dedicated mono cutter head is a single channel pathway: This early technology avoids phase issues (smearing of the sound) that is frequently encountered when cutting with  "dual" or "pseudo" mono cutting systems.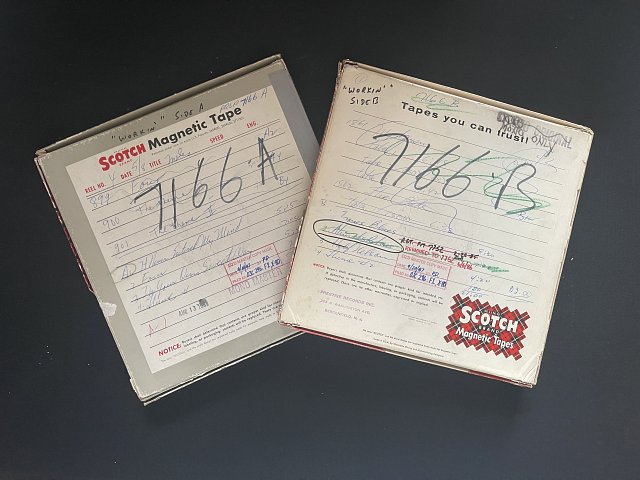 Original master tapes.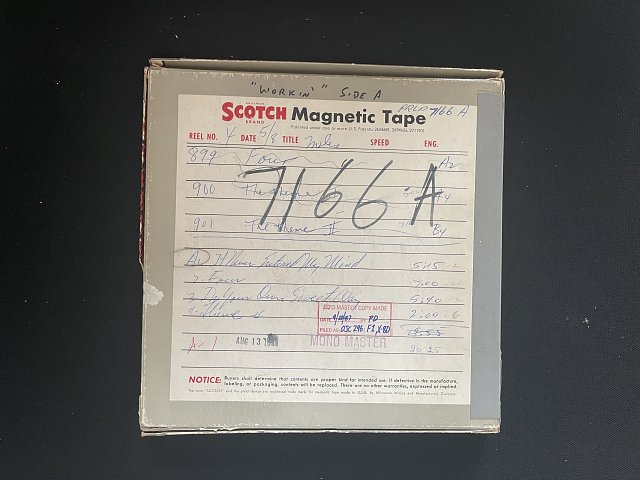 Original master tape (A side).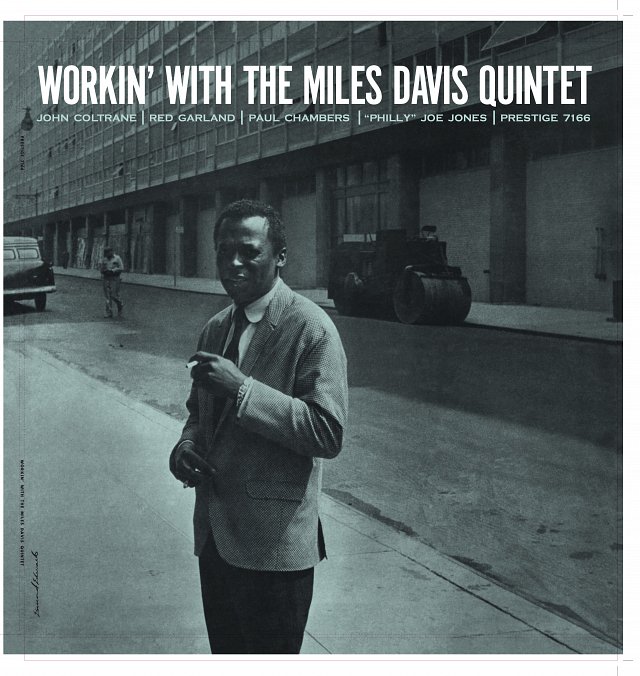 ERC front sleeve digital proof.