André Cluytens and Samson François; two titans of the French repertoire explore the deep spellbinding world of Maurice Ravel. The dualities inherent in the composer's exquisitely crafted music and the contrasting yet complementary characters of the masterly conductor and maverick pianist are exemplified in their interpretations of the two piano concertos. The "Concerto in G", is charming, sparkling and gently melancholy, while the "Concerto for the Left Hand" is angular and defiant with moments of both brutality and heroism.
Cut directly from the original analog master tapes, through our unique all valve 1965 Ortofon vinyl cutting system in stereo. No equalisation, compression or any other processing was added during the cutting process.
All sleeve artwork authentically letter-pressed and hand made.
This edition of 300 copies is priced at £350.00 UK pounds. Order here.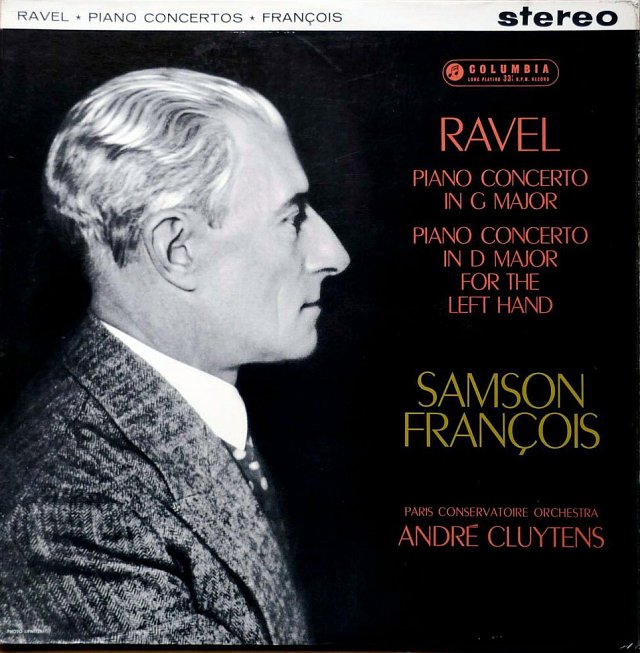 Original sleeve (front)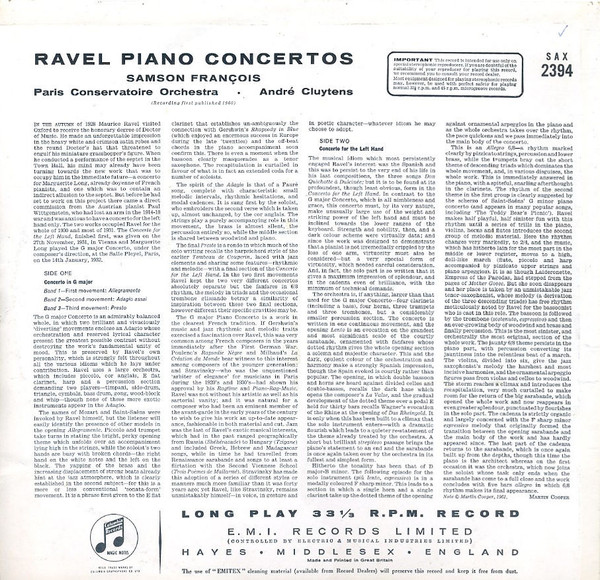 Original sleeve (back)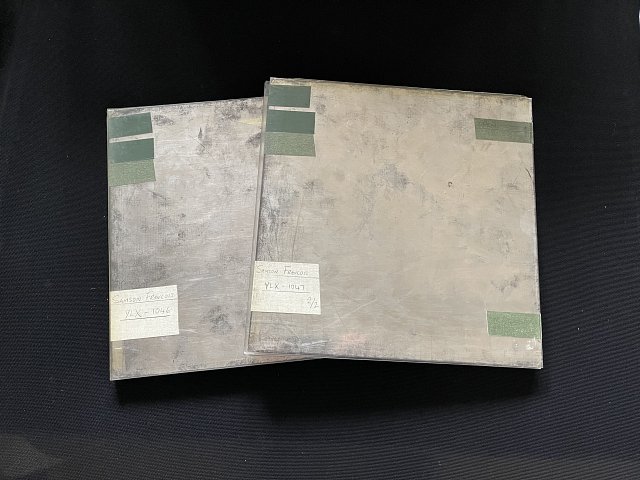 Original analogue master tapes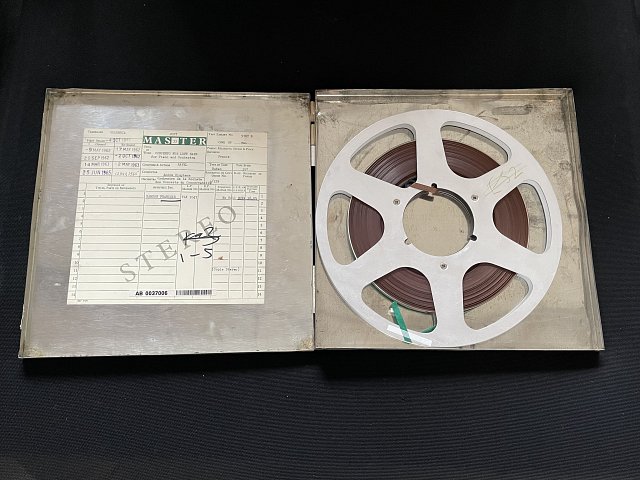 Original analogue tape (detail)