Bach wrote the Brandenburg Concertos at some time or times between 1717 and 1721, while he was court music director to the Prince of Anhalt-Cöthen, who was a Calvinist and therefore worshipped without benefit of music. The Prince was nevertheless a keen musician, and he made good use of Bach's services. After two years the Prince married an unmusical wife and Bach realised his position was in jeopardy.  After a chance meeting with the  Margrave of Brandenburg in 1719 while in Berlin to collect a new harpsichord, he hoped this nobleman might be able to offer him employment. So he compiled a set of six instrumental concerti grossi and sent then them to the Margrave as a testament of his suitability. The highly decorated solo parts of the concertos were completely typical of the period; most composers left the flourishes to their soloists, but Bach was more fussy, and wrote out his decorations in full. The Brandenburg Orchestra was too small to tackle them so Bachs offering remained unplayed until after his death and the Bach revival in the 19th century gathered pace.
Recorded in London 1960 with the Philharmonia Orchestra, Klemperers interpretation moves seemingly under its own power: unhurried, buoyant and with very clear contrapuntal texture (both in performance and recording). True to it's creators vision Klemperer doesn't allow the musicians to add any decorative effects or flourishes, but lets Bach make them. Attempts by the harpsichord player George Malcolm to decorate the continuo part met with Klemperers fierce disapproval.
Cut directly from the original analog master tapes, through our unique all valve 1965 Ortofon vinyl cutting system in stereo. No equalisation, compression or any other processing was added during the cutting process.
All sleeve artwork authentically letter-pressed and hand made.
This two record set is an edition of 300 copies and priced at £650.00 UK pounds. Order here.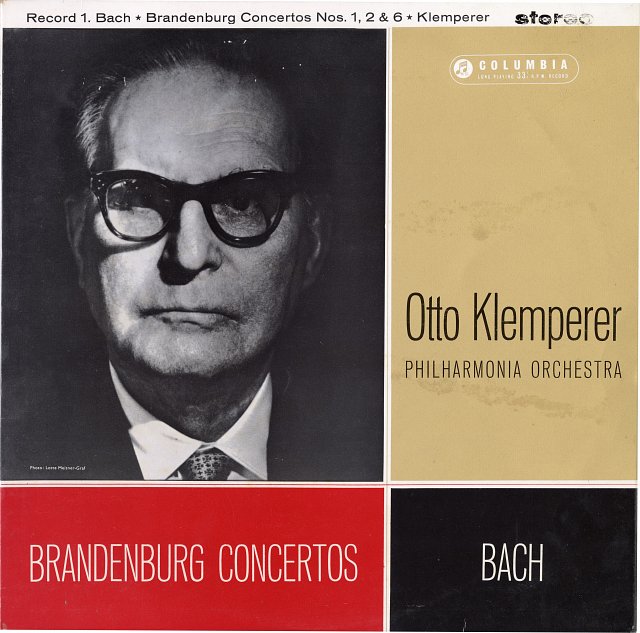 Original Sleeve (disc one – SAX2408).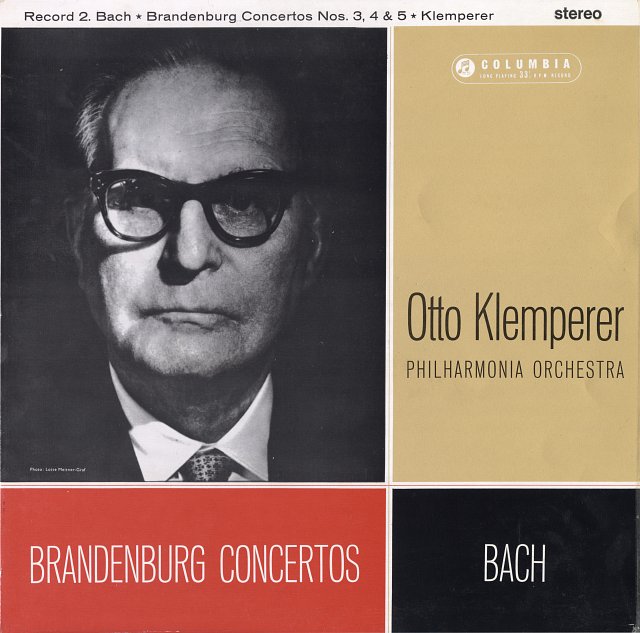 Original sleeve (disc two – SAX2409)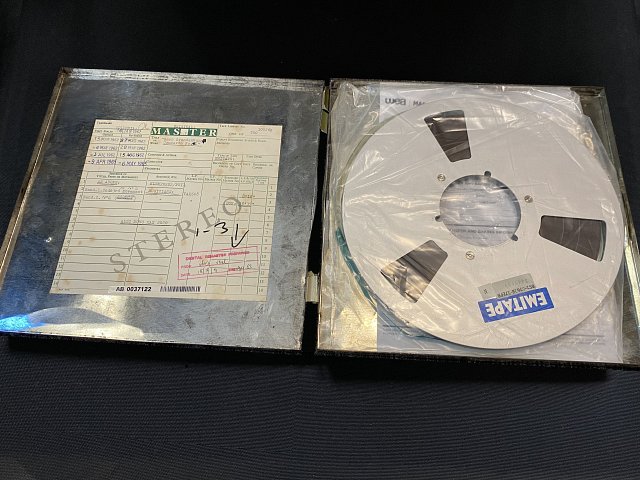 Original master tape (SAX2408 – Side 2 YAX648)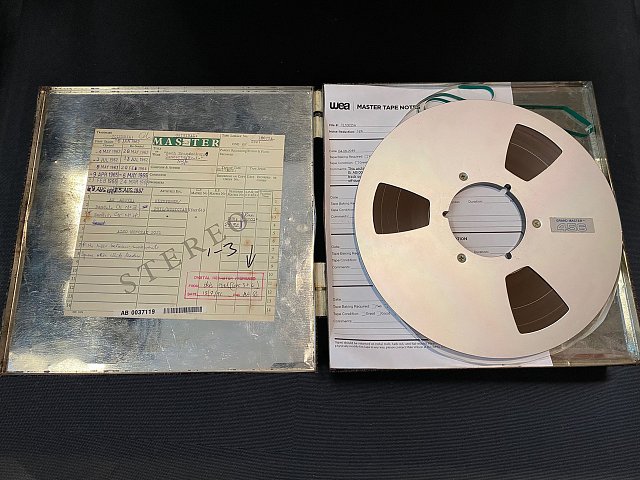 Original master tape (SAX2409 – Side 3 YAX649)